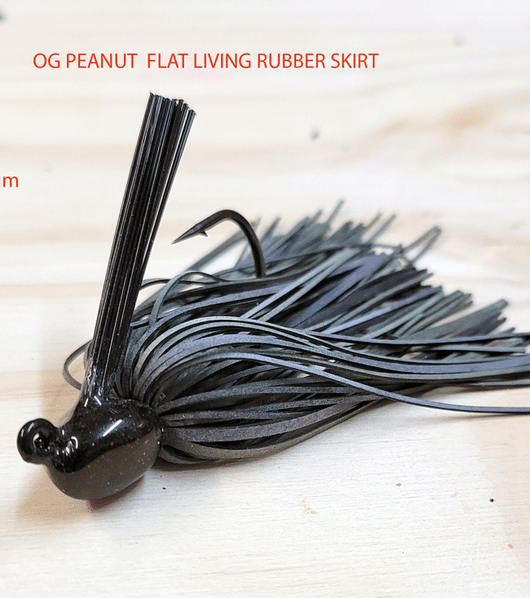 THE "OG" PEANUT HEAD JIG WITH HAND TIED LIVING RUBBER SKIRT 3/8 OZ
Pure Poison Jig Company LLC
Regular price $11.49 Sale
Many thought it had went away.  Some are saying they are bringing it back. We never stopped making it in the first place. 
This one is a throwback to the origins of the Peanut Head style jig made infamous by two legendary East Tennessee Lure Makers, Jack and Joe Paul West. 
They were the Godfather's of hand tied jig making in East Tennessee and sold untold numbers of them to anglers across the United States long before the internet existed when jig men sold their products based on word of mouth and the United States Postal Service. When you bought them back in the day, you purchased them in increments of dozens. They were that good.  
The single mold we have to pour these, has a lineage directly back to their shop. Joe Paul was a friend and mentor. 
Like the original it's hand poured. We made a few minor modifications to it to improve performance, most notably a full sized weed guard and a 3/0  2x forged Mustad Hook.  It retains the original profile despite those modifications.  It is a compact jig that is outstanding in multiple conditions. 
Like the originals ,we keep the colors simple and we tie them with flat living rubber in medium or fine grades only.  We use braid to tie all our living rubber jigs as well. 
We also produce this one with modern, banded, silicone skirts in 100 colors,  you can find in our MUSTAD EQUIPPED BASS JIGS COLLECTION. 
SOLD 3 JIGS PER PACK